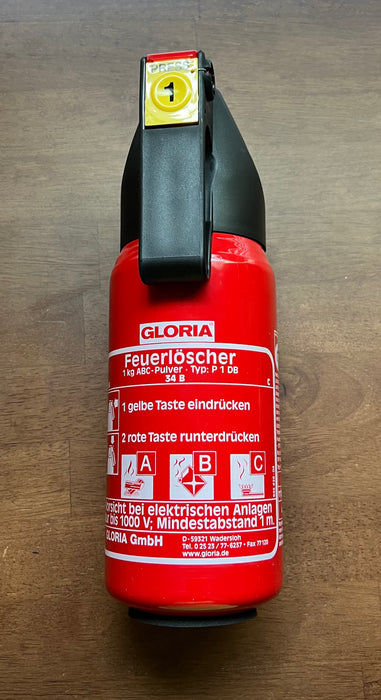 OEM VW/Audi/Porsche Bare Replacement Fire Extinguisher
Original price
$375.00
-
Original price
$375.00
This is a replacement Fire Extinguisher for all of your factory equipped 911's, or for those that have already acquired the necessary bracket from VW/Audi.
Had to save a friend on track? Need to replace your soon to be expired OEM Fire Extinguisher? We have you covered with these new OEM Fire Extinguishers! 
As with all of our products, these can only be shipped via USPS Ground Services and returns can not be accepted due to shipping regulations, please verify fitment prior to ordering by contacting us!
Extinguisher Fitment
This Bare Fire Extinguisher will replace your factory VW/Audi/Porsche supplied fire extinguisher in the event that it has been used, or has become pressurized below or above the allowable threshold. 
*DISCLAIMER* This product is approved for use in select European countries with all the proper testing and certifications. This is not a product sold by BMW USA, so it has not been tested to meet US automotive fire extinguisher standards, therefore NOT being authorized for road use.