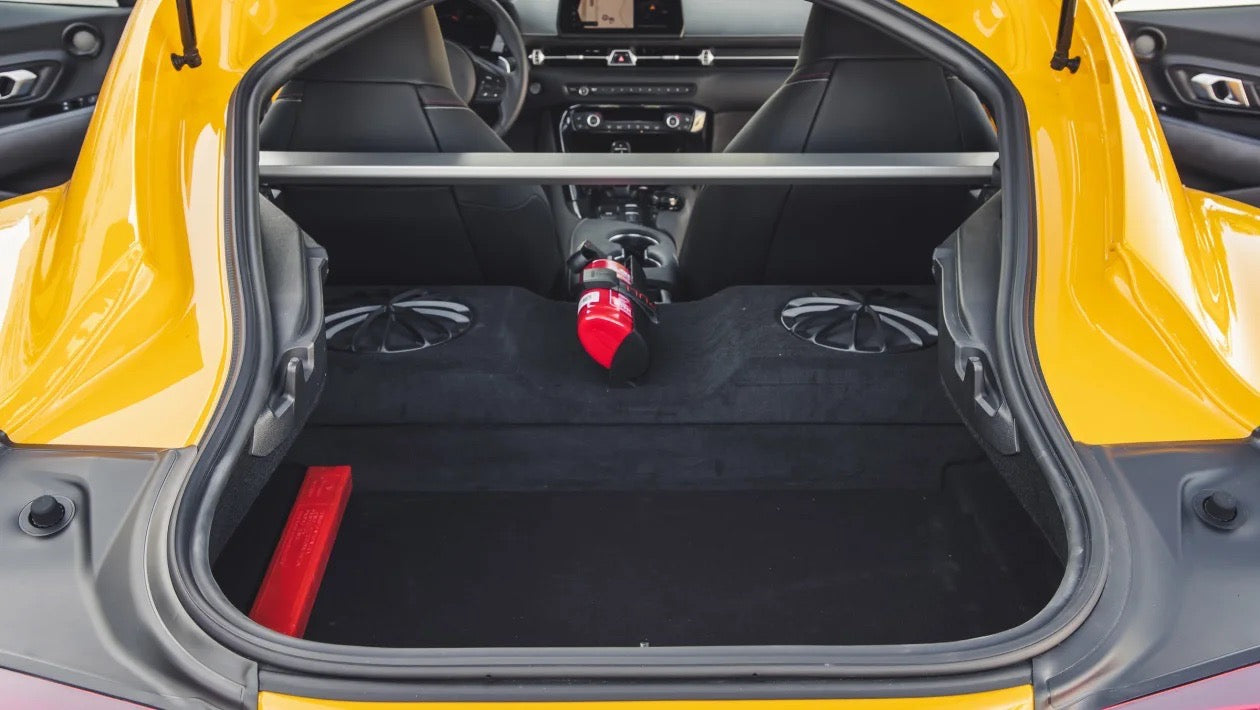 Now Available!: A90/A91 Supra OEM Fire Extinguisher Kits as BMW Intended!
Everyone knows that Toyota collaborated with BMW to produce the new MK5 generation of Supra, with BMW supplying the chassis and B58, it comes to no surprise that they also incorporated a location to install a factory fire extinguisher kit for those countries where its a requirement. As you can see below, we acquired a speaker shelf from a used parts supplier to verify fitment and gather any necessary information. But, this is where things get a little funky, BMW has already given us outlined drill spots to make this a flawless, simple install! See the photo below with the red circles, the top hole has already been drilled out and secured by us, huge thanks to BMW for supplying the extra bracing to even hold the nuts in place!
With all of that being said, installation will be between the speakers on the speaker shelf. Easily and readily accessible if you would ever need to use it.