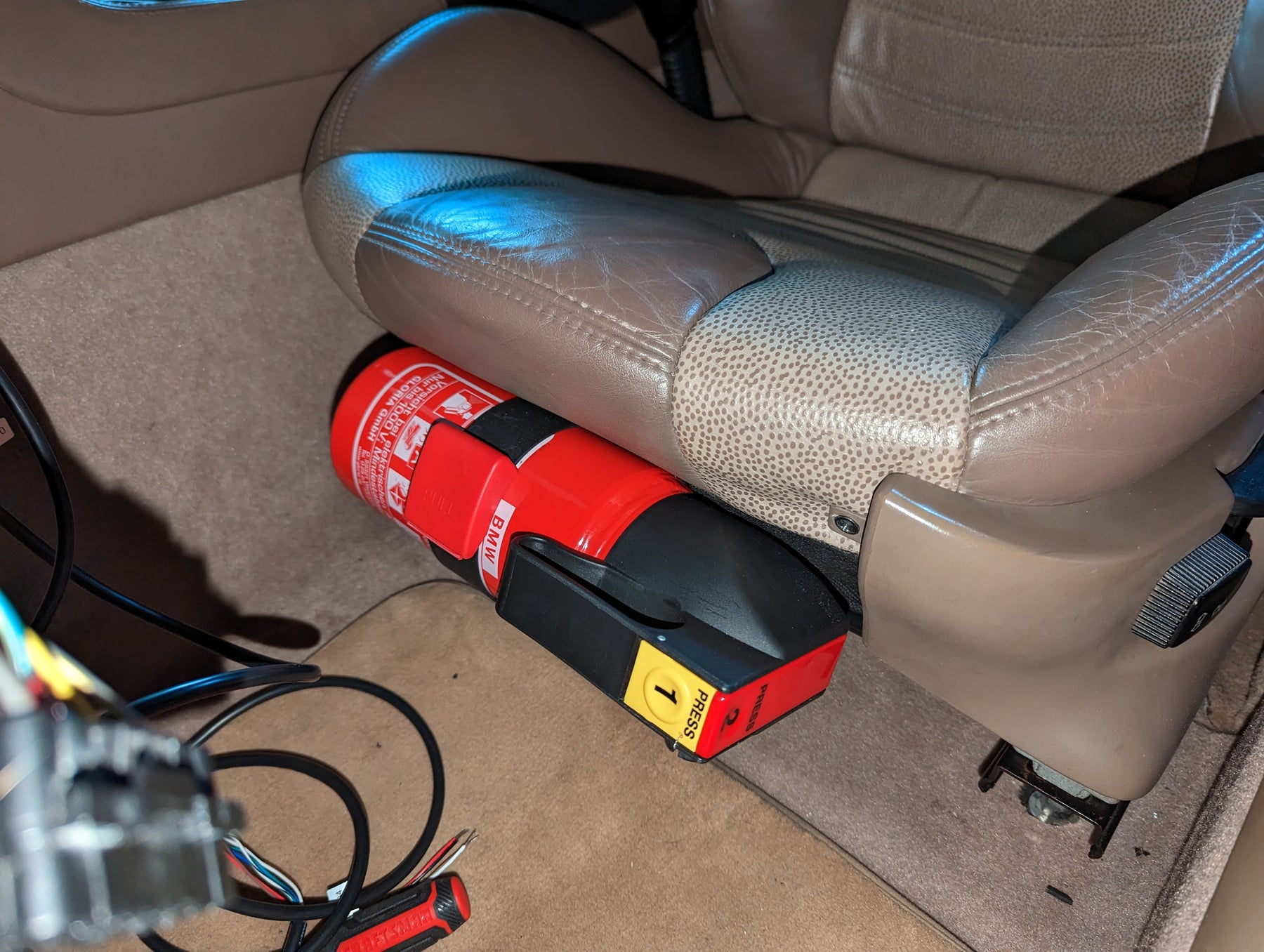 Now Available!: BMW Z3 M and Non M Reproduction and Genuine Bracket Kits
These reproductions brackets have been in the works with Robb Morris AKA 00clwnshu on Instagram or Robb1887 on BimmerForums, for quite some time and finally becoming a reality! OEM Extinguishers and Robb Morris will be working together to bring an entire Z3 OEM Fire Extinguisher kit to the market. BMW discontinued the genuine brackets nearly 20 years ago making the genuine BMW brackets nearly impossible to come by. Occasionally we may offer a genuine bracket as they become available to us. 
These reproduction brackets have been completely designed using CAD to be as close to the genuine BMW bracket as possible!
Robb's reproduction brackets are about as close to the genuine BMW bracket as you can get. Featuring the welded nuts for mounting and even a backing plate to help reinforce the mounting to the bottom of the seat. As of 8/7/23, these brackets are nearing completion and we expect to have as many as 20 reproduction brackets available! These will include all the necessary hardware and installation instructions!